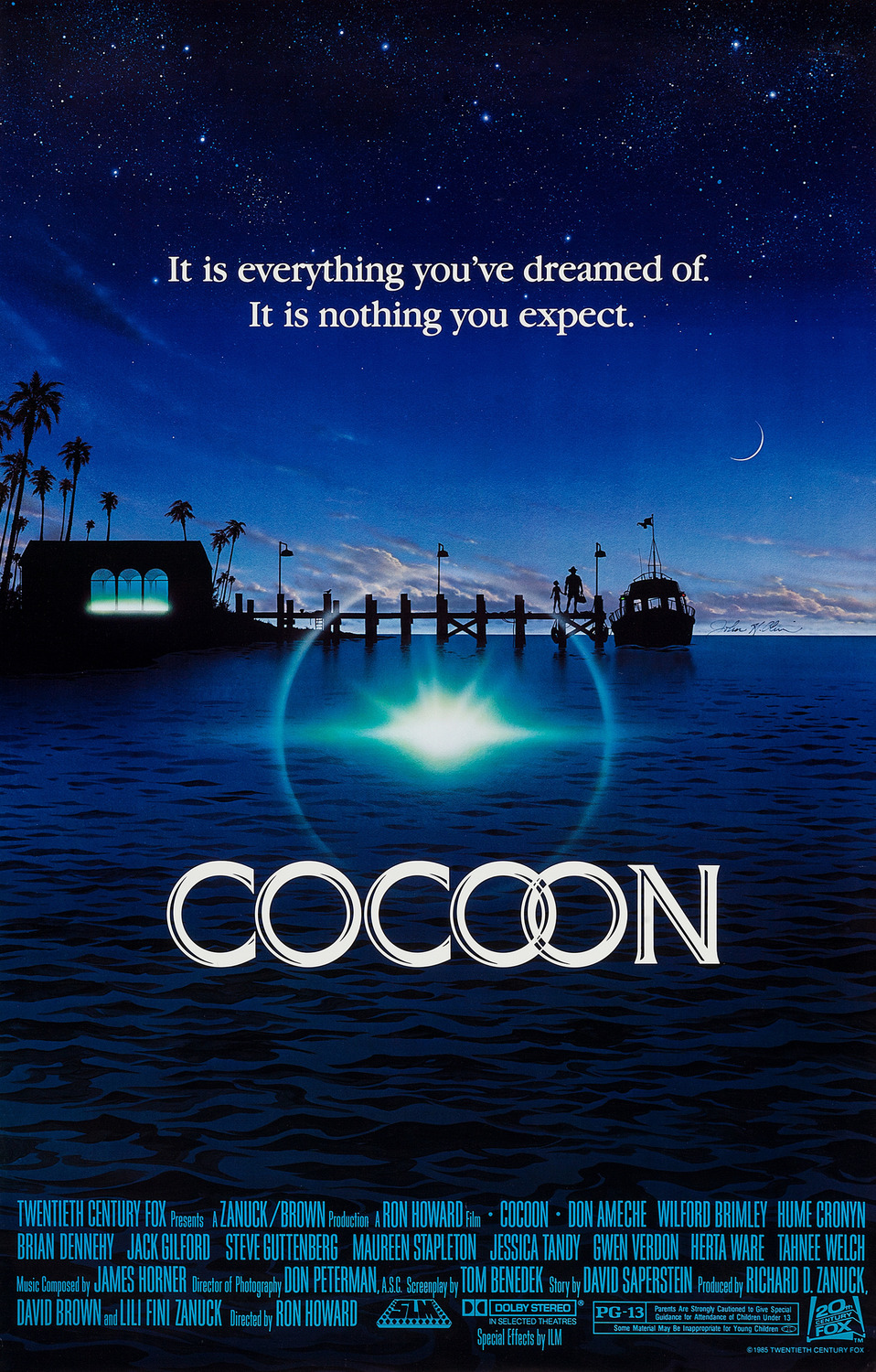 COCOON | 1985
For film in the 1980s, the most popular trends came from science fiction films, with the box office breaking films such as two installments from Star Wars [Episode VI and V] and E.T. the Extra-Terrestrial (1982) which raked in $435 million; making it the highest grossing film of the decade. Other likely trends were those that appealed to the growing teenagers and young adults; otherwise
categorised
as coming-of-age/ rite-of-passage films. As we have seen in previous classes, the themes that surround these films are about 'yuppies', growing up, sometimes rebellion, however what is different to coming-of-age films, is that rite-of passage films were complex and had deeper meanings and were often more controversial and starred older actors who transformed throughout their respective roles in ways that challenged them; morally, physically and spiritually. Some well known films are those that involved and were associated with the 'Brat Pack', such as St. Elmo's Fire, Big and Less than Zero.
Cocoon, on the other hand, is similar in the sense of self-reflection and personal growth that accompanied many films in the 1980's. But unlike them, Cocoon is more about overcoming old age rather than looking forward to getting older. It refracts that of the 1980s and the dilemmas that face the ever-aged in modern society. One article in particular points that Cocoon highlights the fact that our elders and those that are the protagonist in the movie are "poignantly marginalized" and, "their "golden years" spent mostly waiting to die". http://www.commonsensemedia.org/movie-reviews/cocoon
So by the movies key themes surrounding that of revitalizing their youth, it helps to strike accord with the dominant elderly population in Florida [where the film is based] during the 1980's, because Florida during this era was still one of the most popular destinations to retire; as reiterated in Thomas O. Graff and Robert F. Wiseman's article, Changing Pattern of Retirement Counties since 1965. http://www.jstor.org/discover/10.2307/215302uid=3738032&uid=2&uid=4&sid=21103474610227
What I find most interesting, and why I thought this 80's movie stood out is because in an era where Hollywood was engrossed in youth-culture and was very much youth-orientated; with the likes of Robert Downey Jr., Molly Ringwold and Rob Lowe. It is nice to see a film that even though rejects the idea of growing old, in the end it shows that everyone is young at heart and just because your old does not mean you cannot stop enjoying life.